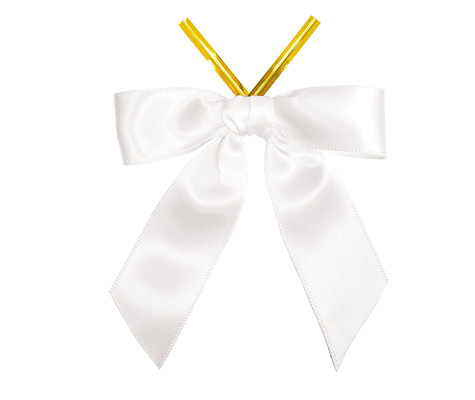 S/F Satin Twist-tie Bow
At Papillon Ribbon & Bow we offer you our Single-Face Satin Twist Tie Bow, which is perfect for packaging your promotional gifts, candy cellophane bags, food packaging, such as a: bread bag, lollipop, and gourmet gift baskets. It comes in three different sizes 5/8" , 7/8" & 1-1/2". Within our inventory we stock the most popular colors: white, light pink, light blue, gold, and red satin twist tie bows. If you would like to personalize with your packaging displays, you can see under our "Pre-Tied Bows" within the "Service" page for more information concerning the styles and options available for you.
* 5/8" & 7/8" bows come with a 4" twist-tie.
* 1-1/2" bows come with a 6" twist-tie.
Pattern Number
Put Up
10 per bag
50 per bag
Enquiry