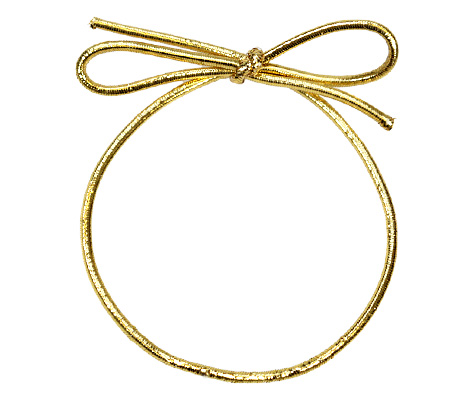 Metallic Stretch Loop
At Papillon Ribbon & Bow, not only do we service you with a wide range of ribbon, but elastic loops as well. Our Metallic Stretch Loops, also known as the Pre-Tied Elastic Bow, are supplied in five different sizes: 6", 8", 10", 14", and 16". We sell these in packs of 100 pieces or 1000 pieces to suit your packaging needs. Whether you are a small boutique or a large corporation, we make sure that you can package your products efficiently and economically with our Metallic Stretch Loop as it is an easy way to secure and enhance your gift boxes and gift bags.
* Loops are made of 3/32" elastic cord.
** Other elastic diameters and loops sizes available. Please contact our sales department for further information.
Pattern Number
Put Up
1,000 per box
100 per bag
Enquiry